Legal notice
TocoCare UG (limited liability)
Main street 1a
82327 Tutzing
Germany

Tel .:+4989420958851
Email:kontakt@toco.care

Register court:Munich District Court
Register number:HRB 223954

Managing Director:Shiva Safaie

Sales tax identification number according to § 27 a sales tax law:DE305672907

Platform of the EU Commission for online dispute resolution:  https://ec.europa.eu/odr

We are neither obliged nor willing to participate in a dispute settlement procedure before a consumer arbitration board.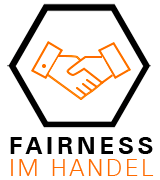 Member of the"Fairness in Retail"initiative.
More information:
https://www.fairness-im-handel.de